Once again, a stand-out podcast comes out of the
Australian Broadcasting Corporation
. On
All in the Mind
-- a
discussion and debate
on different approaches to the brain, consciousness, and healing. The guests are Norman Dodge (out of U of T, and just published his book,
The Brain That Changes Itself
), and
Perminder Sachdev, a professor in New South Wales, Australia.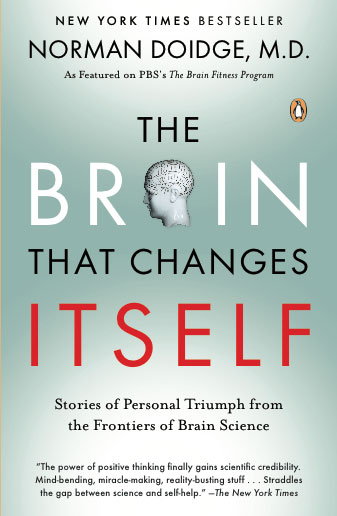 Norman Dodge is all about 'neuro-plasticity' - meaning that the brain is not this fixed physical thing like we once thought. When you change your thoughts, you actually change your brain physiology. In essence, "talk therapy is neurosurgery".
It points to potential flaws in the way that neuroscience traditionally frames things, with implications on research, policy, and the practice of healing people suffering from a variety of mental challenges. An example he cites - about the woman who was discovered to only have half a brain. And, basically, she made do. Her one half of the brain took up the slack for the other half.
Dodge likes to point out in the discussion that concepts like 'mind' and 'consciousness' have no clear meaning - anywhere. The fundamental nature of those phenomenon are still a mystery, and can't be reduced to brain widgets as some neuroscientists are wont to say. At one point Dodge refers to his counterpart on the show (the neuroscientist) as a -gasp - 'reductionist'. Gloves come off!
You know I do think one difference between the two of us is - well first of all just let me say this - I don't think anybody knows what a thought is although we're all sitting here thinking and I'm doing my best, and we really haven't solved the problem of what conscious awareness is and what thought is. So when we speak about thought, we are in some ways speaking almost symbolically, it's a place-holder. For me the question of the relationship of thought and structure continues to be an open question and I think that there is a reason that this symbolic word "mind", which is difficult to define. But I think you're more of a reductionist that I am from what I can tell.
Of course, this kind of topic would not be complete without some Oliver Sacks-ish observations of bizarre cases, such as the 'alien hand syndrome' where someone lost control over their left hand. One hand would be doing up the shirt, the other unbuttoning it. Worth a listen. (29mins) >> Listen Now